14 Things People Who Live In Tiny Homes Need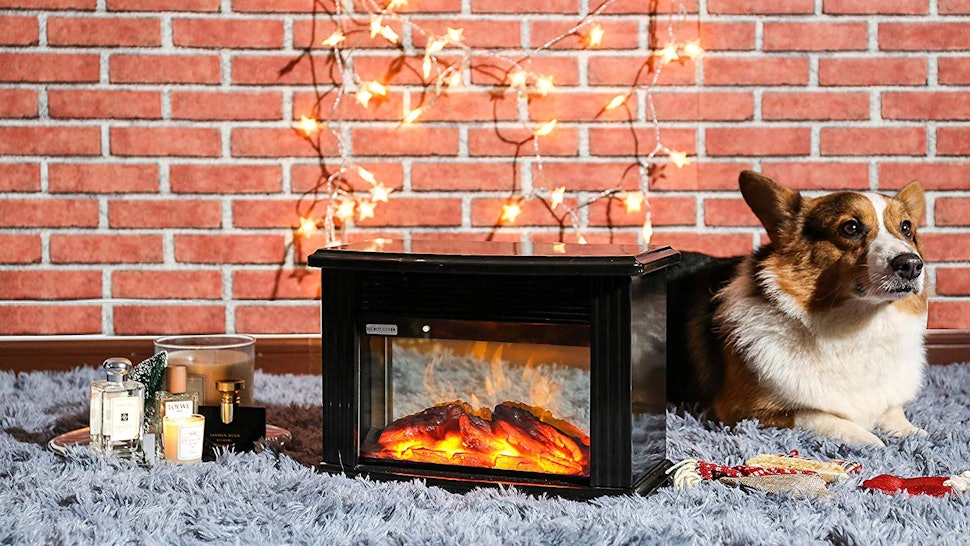 According to Restoring Simple, the average tiny house is 100 to 400 square feet. Can you even begin to understand how… tiny that is? You can't scratch yourself without hitting a wall, so you best believe you have to make good use of that space. If you have plans to swap your roomy abode for a more minimalist lifestyle — or you just have a small space that needs decluttering — you'll want to consider these 14 things people who live in tiny homes need.
The tiny house movement is growing and for a good reason. As Restoring Simple explains, the tiny life has many benefits. For starters, these homes are mobile. Mobile! (Permanent road trip, amirite?) You'll massively reduce your carbon footprint, they require less maintenance, and because the average price is $23,000, many people buy them with no mortgage and officially become homeowners debt-free. Um, yay?
That being said, you need to be seriously creative to make this work. Because you'll have just enough room to sneeze, special attention must be paid to every item you bring inside your tiny home. If it takes up too much real estate, it's gotta go.
To help get you started, check out these 14 items — practical, compact, foldable, and 100 percent tiny home-friendly.
1. Multi-Purpose Mirror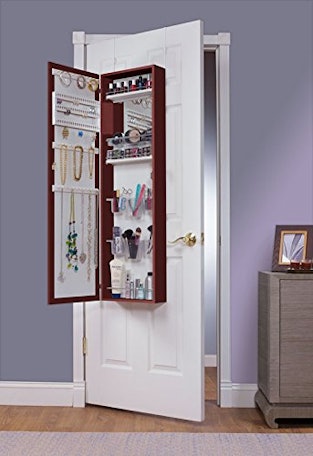 Mirrotek Over The Door Combination Jewelry and Makeup Armoire
AMAZON
When space is limited, get the over-the-door mirror that *also* has storage space but won't take up any room.
2. Magnetic Knife Strip
Eco-Friendly Bamboo Wood Magnetic Knife Holder
AMAZON
When you live in a tiny home, you have to make good use of every last bit of space. When it comes to cutlery, think strips, not drawers.
3. Armchair Table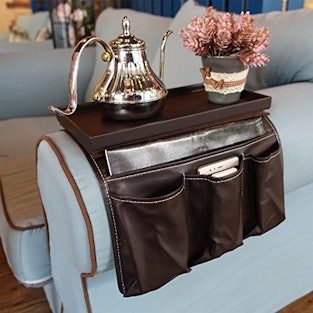 Sofa Couch Remote Control Holder
AMAZON
Who has room for a whole table? With this armchair accessory, you'll have a place for your snack, remote, and other essentials.
4. Portable Washer And Dryer
ZENY Portable Compact Mini Twin Tub Washing Machine
AMAZON
New washing machine — who dis?
5. Storage Ottoman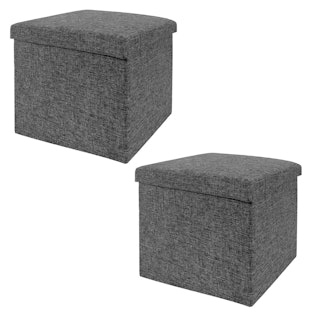 Seville Classics Foldable Storage Ottoman
AMAZON
Kick your feet up on these ottoman cubes that double as storage containers.
6. Mini Electric Fireplace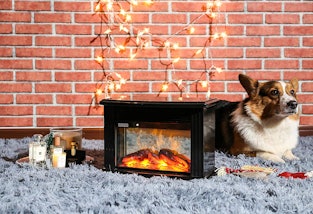 Donyer Power 14″ Mini Electric Fireplace
AMAZON
Cozy up by the flames with this perfectly tiny portable fireplace. Toasty!
7. Mini Humidifier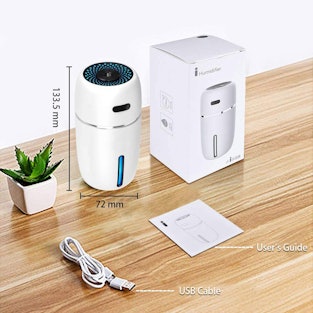 Portable Mini USB Humidifie
AMAZON
Add water, plug it in, and your tiny home is going to feel incredibly cozy.
8. LED Strip Lights
LE 12V LED Strip Light
AMAZON
Strip lights are a game-changer. You can put them anywhere and they instantly make your room look fancier.
9. Collapsible Bowl Containers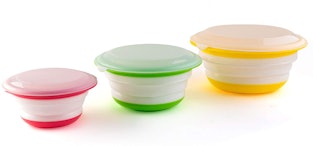 Fasmov Silicone Collapsible Storage Bowls with Lids-Set of 3
AMAZON
When you need to make use of literally every inch of space, collapsible bowls — that double as food storage containers, thank you very much — are a necessity.
10. Over-The-Door Ironing Board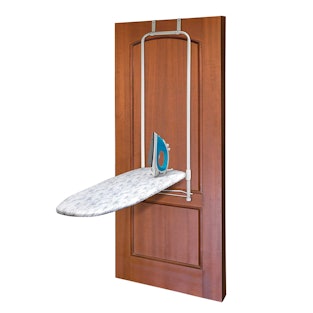 Homz Over The Door Ironing Board
AMAZON
You certainly can't leave the tiny house in a wrinkled blouse, now can you?
11. Mini Iron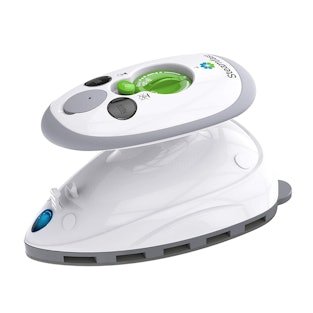 Steamfast Mini Travel Steam Iron with Dual Voltage White
AMAZON
If you're going to get an over-the-door ironing board, you need the iron to go with it.
12. Bedside Caddy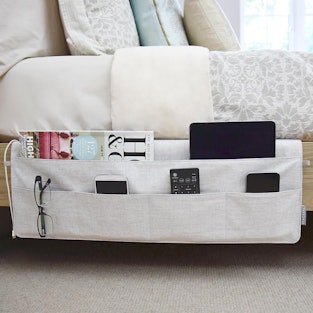 Stackers Bedside Caddies
THE CONTAINER STORE
You don't need a bedside table when you have one of these convenient and space-saving bed caddies.
13. Stackable Measuring Set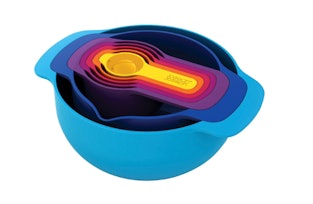 Joseph Joseph® Nest
TARGET
For the home baker who's short on space, stackable measuring cups and mixing bowls, ladies and gentlemen.
14. Pitchers With Tumblers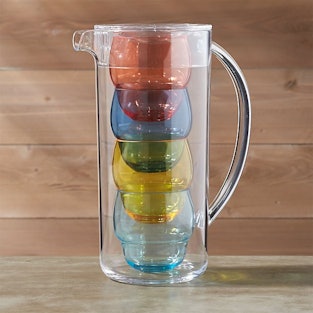 Pitcher With 4 Bubble Tumblers
CRATE&BARREL
Easy storage just got even easier.
["source=bustle"]
Tagged:
'People
14
homes
In
live
Things
tiny
who