Kanuga in Hendersonville opens dining room for furloughed federal workers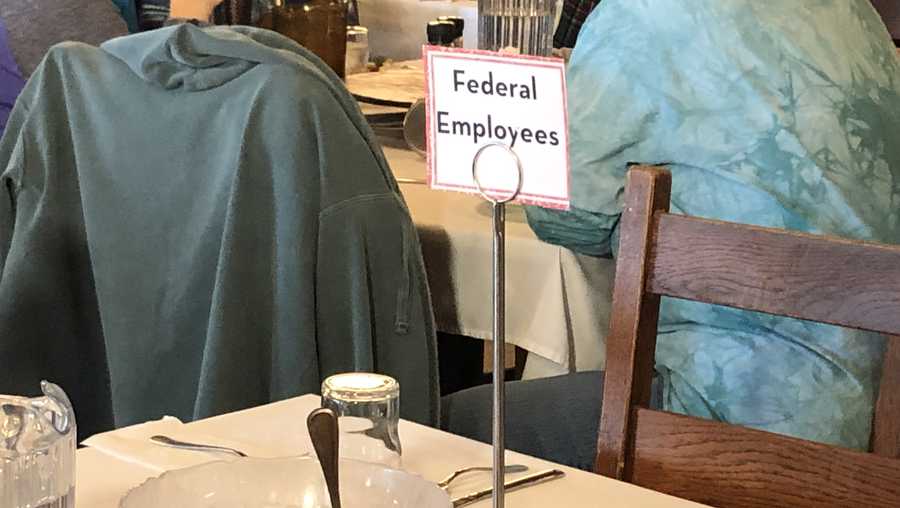 HENDERSONVILLE, N.C. —
A nonprofit in Hendersonville took notice of families in the area possibly facing a tight stretch financially during the partial government shutdown.
Sunday marked the 30th day the federal goverment has been partially shut down because of disagreements over funding for border security.
So Kanuga Conference Center made sure to open its dining room to furloughed federal workers.
"Service is one of our core values, so we're always trying to find unique ways to serve the community," said Jimmy Haden, Kanuga executive vice president for mission.
Kanuga offered seven different meals this weekend for federal workers and their immediate family members impacted by the partial government shutdown.
The conference center said Sunday afternoon that about 30 people had taken the offer.
Kanuga says it's getting help in providing the free meals. Individuals from outside groups visiting Kanuga have donated $2,000.
"Both the guest community here and our staff community, we're just energized by this and everyone wanted to try to participate if they could," said Haden.
It's n energy a family impacted by the partial governement shutdown doesn't take for granted.
"It's a blessing, unheard of. I never heard of this before," said Jocelyn Abuy.
Kanuga is considering offering the free meals again next weekend.
["source=wyff4"]
Tagged:
dining
federal
for
furloughed
Hendersonville
In
Kanuga
opens
Room: