Light up your dining area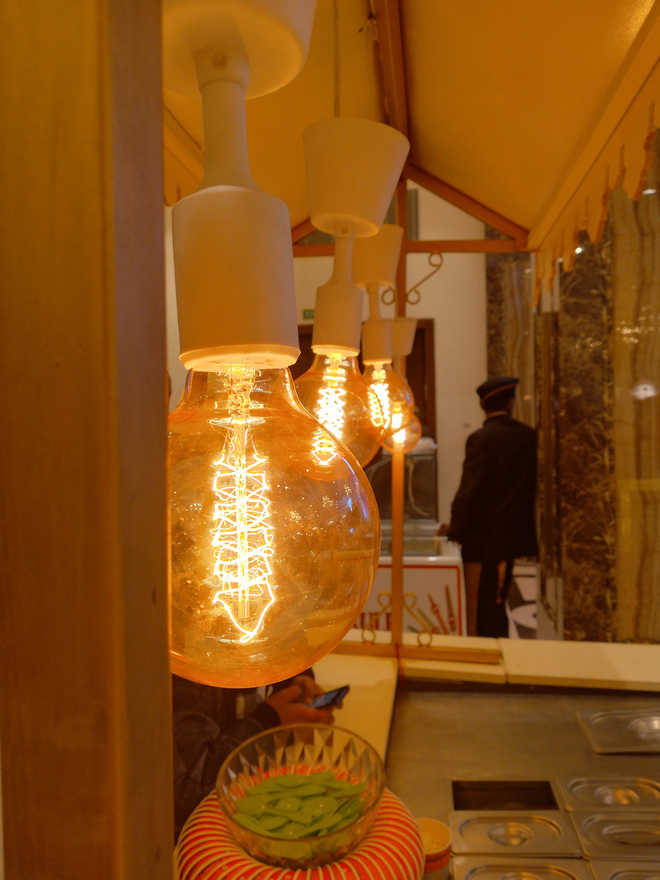 Vikas Gandhi
A family that eats together stays together. In India the dining room is a place where family and friends enjoy meals and make some great memories. However, often you get bored of the same look and feel and want to give your dining room a makeover but without a demolition squad nipping at your heels. Well, it's easy — all you need is the right lighting solution and then viola! it is just a flick of a switch. Here are some easy ways to help illuminate and highlight every aspect of the room and rev up the ambience in your dining space.
Layered lighting
You can create layers of lights, including using strips that can range from warm white lights to high-end remote-controlled RGB lights in cove areas, to downlights, pendants, chandeliers, spot-lights with varied beam angles that add drama to a room by creating visual interplay. Layered lighting allows you to change the ambience according to the time and mood of the day as well as personalise and enhance the room's character.
Recessed lights
No matter how well-designed a room is; if it is not lit well, it literally dampens the mood. Recessed lights are an option that, when used strategically, can remedy this. This kind of lighting is ideal for rooms that may have a lot of natural light during the day, but suddenly go dark post dusk. Another advantage of using recessed lighting is that besides visibility it creates an interesting tailor-made environment using controllability, dimmability, and colour-changing features of lights. Especially when used to add on as a layer to other forms of lighting that could include decorative pendants, table lamps, and candles. A combination of these will give your dining area a balanced and inviting feel.
Create special accents
Every dining room has a special wall, or a corner that you want to focus on using downlights or uplights especially when there is an art piece on display. Lights like these can also be used effectively to pick out the gorgeous colour/texture of your walls and cast a warm glow when the conversation is casual and the ambience relaxed. Downlights or spotlights with a beam angle feature allow you to literally shine the beam as narrow or wide as you want. Uplights typically have wider beam angle to cast a soft ambient glow.
Chandeliers for an opulent touch
How many times have you entered a dining room to instantly feel lush and luxe? Most likely it's when there is a chandelier on the ceiling with its crystals reflecting both warmth and colour. This is a trend that is fast catching on in India and now people have begun to leverage the ceiling of a dining room to add that conversation-starting chandelier.
Chandeliers these days come with dimmers allowing you to set these at an intensity that is perfect for the occasion — a warm glow for a romantic evening or full brilliance for a large social gathering.  Choose from the uniquely sculptural to handcrafted masterpieces in Murano glass, to the very modern — but each adds drama in its own way.
Pendant & strip lights
A right pendant light or strip lights keep the focus where you want it, on the food that you so proudly put on the table without making your eyes water. There are some whose heights can be adjusted depending upon how closely you want it shining on what's been served. This one' s a winner for those who want to show off their culinary masterpieces or then see every morsel they put in their mouth.
["source=tribuneindia"]
Tagged:
dining
light
up
your