Local Organization Builds Four More Tiny Homes to Help Reduce Homelessness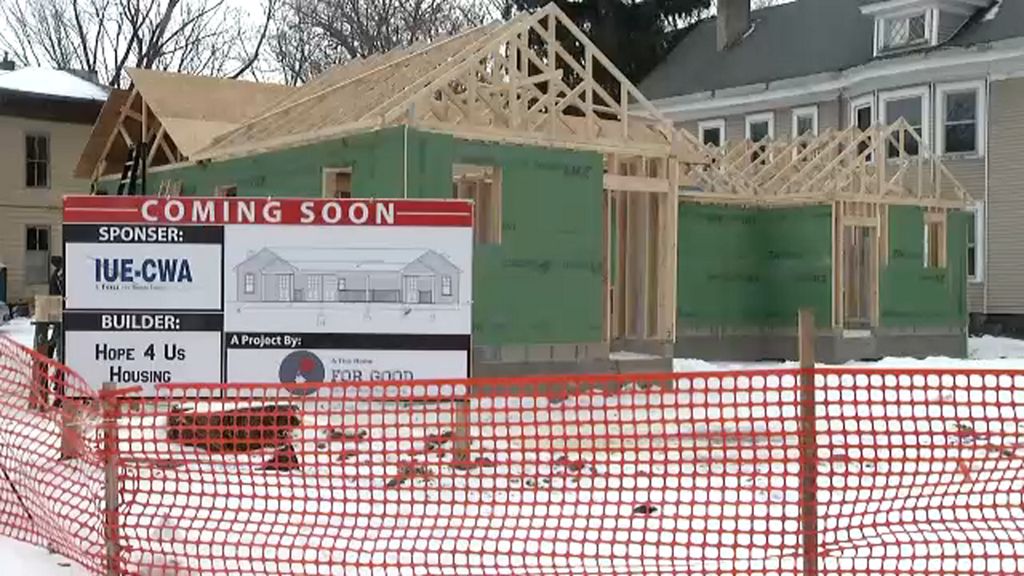 A Tiny Home for Good builds safe, affordable housing for those facing homelessness.
The houses are 300 square feet — equipped with everything a regular sized home would have.
Right now they're building homes on the near west side of Syracuse.
Crews say they just want their residents to feel like they belong.
"Our houses have been around for a while where people look at it and they say 'oh this isn't this weird place where people who faced homelessness live,' it's 'oh kinda neat looking apartments and they're just part of the community now," says Andrew Lunetta, the A Tiny Home for Good executive director.
Around two dozen people are on the waiting list for homes right now.
Veterans are given priority.
["source=spectrumlocalnews"]
Tagged:
Builds
Four
Help
homes
Local
More
Organization
Reduce
tiny
to